Logos and Print
We value your privacy & do not share your information. View our policy here.
Branding and Logo Design
Yo Mama Web Company can help promote your business with logo design and promotional materials: business cards, banners, flyers, gift certificates, mailers, posters and more! View some of our print projects below. Graphic design is completed at hourly and packaged rates, so call for your free estimate today.
Call 602-635-1949 or click here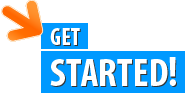 Logo Designs